Omaha Nebraska. Corn city.

After another oatmeal breakfast in the black hills, we head for Nebraska. A long drive (8 hours) and we are backtracking now. Spencer drove 6 hours and I drove 2. We pull into a parking lot and the very friendly town of Omaha.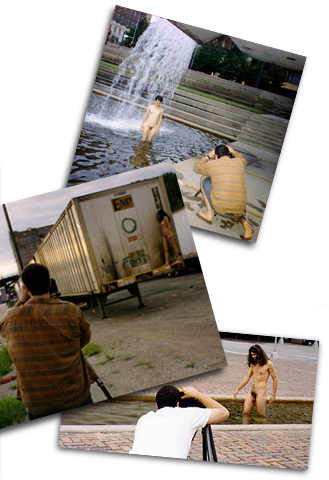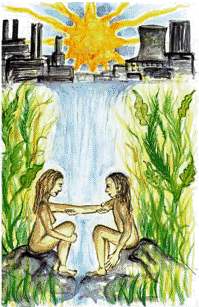 Spencer and I walked out into an area called Market Square-- restaurants, cafes, shops. We step into an opening and Spencer notices a very sprite-like girl with short hair and glasses. We approach her and she says she noticed us too. She thought we looked beautiful walking in.

She said yes, she will pose.

The couple, Jared and Jen. Jared in the water and Jen at another location on a truck that says not food. They are a great couple- funny and very pretty. She is so animated and sparkily. Great shoot. We have breakfast afterwards with Jared and Jen and take a nap to wake up. I buy some overalls and Spencer buys some jeans. We have a delicious lunch and coffee and hit the road.

We love Omaha. Friendliest.